Growth & Development, by 22Gz
Introduction
The newfound influence of the New York drill game is rapidly growing as more and more rappers from Brooklyn to Tribeca attempt to encroach upon the mainstream. The drill scene originally emerged in Chicago, but died out due to a lack of popularity before returning in recent years in the UK, from where it butterflied its way over to New York. Popular UK drillers such as SL, Dave, and Russ Millions sparked a revival of the genre which has spread throughout multiple cities. Producers of British origin like AXL Beats and Ghosty have expanded their boundaries, and are now notorious throughout drill in the USA.
Unfortunately, with the large array of songs they've produced comes repetitiveness, a common criticism of the subgenre. In a generation of hip-hop where many beats and rapping styles sound the same, it is difficult to stand out from one's competition. Luckily, 22Gz has been able to make a name for himself as a pseudo-star, notorious throughout the blocks of NYC both as a gangster and an icon by pushing out song after song while staying in the circle of gang life.
Not that the gang life is all that great, as in 2017, he was arrested in Miami after a shooting and following a chase in which his friend had been shot. Nor is this the only city where members of the Blixky Gang, which exists as both a rap group and a gang, have been killed. Nick Blixky, Lu Blixky, and other members lost their lives in NYC. 22Gz even wrote "Fallen Blixkys," a song that pays tribute to all of his fallen friends and gang members.
Originally blowing up with his single "Suburban," 22Gz's career has snowballed into something beyond an underground artist, leading to his pieces being showcased on Spotify's RapCaviar. His sophomore album, Growth & Development, is the epitome of the idea that anyone can make it, showing that even the most basic artists and albums can suck fans into the growing drill culture. While the album leaves more to be wanted, it is still a great introduction to the drill genre for new fans trying to experiment. 
Rapping
If I were asked to name my favorite song on the project rapping-wise, I would instantly respond with "Cash App." The piece has an addicting flow that is unmatched by any drill song I have heard in recent years. It begins with a blood-curdling gun sound whose aggression and force grabs the listener's attention. 22Gz then jumps into his lyrics, maintaining a loud and demanding flow. While there is obvious lyrical simplicity, the sheer flow from chorus to verse, as well as 22Gz's ability to cultivate energy from his music, demand attention. "It's music that you just need to blast in your car," says McQuaid Jesuit alum Nate Catlin '21.) 22Gz's ad-libs also provide excellent support to the gun-toting lyrics. His notorious gun imitations, gang callouts, and slang ad-libs are memorable and exciting, supplementing the piece in an aggressive yet perfectly synced style. The lyrics on this song are so great due to the complete aggression they impose upon the listener.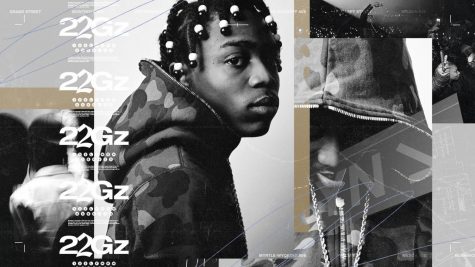 That aggression can be felt throughout the whole album, acting as its overarching "theme." 22Gz is able to eloquently change the mood of a room on this album, and that's what makes his rapping so powerful. Oftentimes, listeners of rap look for retrospective pieces which provide something more than just what they offer at face value. But that gets boring, and no one wants to listen to the same old music over and over again. For that reason, 22Gz provides a great listening experience that you pick up and listen to casually on a day-to-day basis. 
I must emphasize the casual lyricism of this album. If you come to Growth & Development looking for a critical darling, or even especially interesting lyrics, then you're in the wrong spot. While the lyrics can be exciting and fun, they too get boring and I would advise against listening to this album too much. While other albums get boring, a listener can return to them in search of new artistic meaning or definition. Growth & Development doesn't offer that; it's just something to listen to as you're passing the time. It's merely a soundtrack to the movie, while I would argue that other albums can be the movie itself.
Production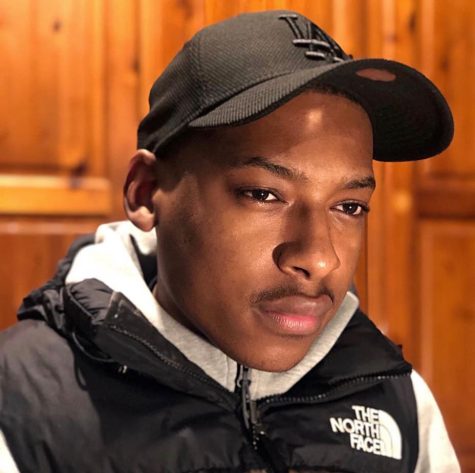 Bluntly put, the production on this album needs to be better. While the heavy 808s and insane bass are exhilarating on the first couple of listens, it gets old after a while. While I would normally provide my favorite piece in terms of production, I earnestly believe that the production on this album is too generic to say that there is one stand-out piece. If you've listened to other drill artists, you know these same morbid beats have been reused by producers AXL and Ghosty on many other singles and albums by various other artists. In essence, the lack of instrumental creativity and diversity is what led to the death of the drill genre in the first place. The posthumous production child of the original game still lacks a magnum opus to change the game as a whole.
Most subgenres of rap, such as trap, alternative, and mumble, have seen artists who represent the genre release revolutionary pieces of work that forever identify them. For example, Travis Scott's use of beat-switching on Rodeo evolved trap into something that could be played at parties but also offer amazing societal retrospectives. Drill lacks such a piece, and Growth & Development falls into the rabbit hole that traps many other drill albums. To me, it truly seems that drill in its current state is merely a trend rather than a genre. There is yet to be a significant piece of drill production and instrumentation to crystallize it. As such, it will continue to be a phoenix in hip-hop, dying and being reborn again time after time.
On a positive note, Growth & Development's production is as casual as its rapping. While still fresh, its replayability is near-endless and it never comes up short . . . but once the newness wears off, you're in trouble.
Recommendations
Bizzy Banks, "Don't Start," "Don't Start Pt. 2," "Bandemic"

King Von,

Grandson, Vol. 1

,

Welcome to O'Block

Fivio Foreign,

800 BC

PNV Jay, "OMBK," "Warning"
Conclusion
Growth & Development unfortunately proves that the drill subculture is in dire need of a shape-up. While it does offer a short-term friend for your car's speakers, it lacks any artistic creativity. While it is sad to see that the drill trend will likely die again, I believe that the artists who make up its community are causing its downfall. If drill is to die again, hopefully, it will be reborn as something unique, creative, and interesting. Until then, I can only see it decreasing in popularity.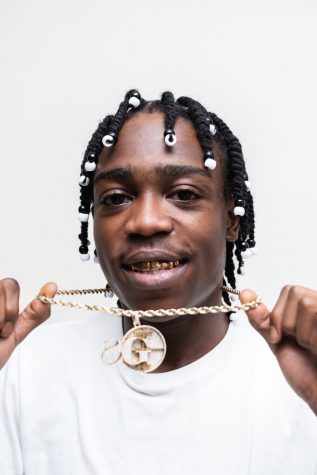 Leave a Comment