Wh0l3 L0tta R3D, by Playboi Carti
Introduction
Whole Lotta Red is one of Carti's most experimental albums to date, offering a nuanced glimpse at the lifestyle of a rapper who's been on opium for the last ten days. Interestingly enough, the album appeals to the trap and rock communities by riddling each piece with references to Slash, Opium magazine, MF Doom ("I just hit a lick with a mask, MF Doom," from "Stop Breathing"), and Jimi Hendricks ("F33l Lik3 Dyin").
Admittedly, WLR has had one of the most painful album rollouts in recent history. A large portion of WLR's surrounding hype was its proposed "release dates" by Carti at concerts and on social media, many of which he offered after originally hinting at the album in 2018. At one point, Carti even stated at a concert that the album would be dropping in 60 days, which—to the dismay of many fans—turned out to be false. Leaks also consistently pushed back the release date. Many, ourselves included, thought that it would never drop. Finally, on December 25th, 2020, WLR was released on all major streaming platforms. WLR's drop was fairly controversial, and many strawmen fans dropped the album after a few listens due to their leak-heavy expectations, though the album still appreciated over time and appealed to long-time fans. Despite its flaws, WLR manages to create a memorable experience and a fresh new take in a genre that is often referred to as oversaturated.
Rapping (Matei Jucan)
My favorite song, vocally and lyrically, was "Beno!" While not completely attuned to Carti's "baby voice," it still provides an uptempo cadence to a great song. Carti attacks the beat on the piece, matching the crescendos and diminuendos with his vocal inflection. Not only does he use it to reach loud and energetic peaks, but he also buttresses the piece by carefully transitioning into the subtle portions of the instrumentals. The ad-libs on the piece also bridge the verses, keeping the listener engaged. 
While "Beno!" does not stand out lyrically, it synchronizes with the instrumentals in a way that transcends lyrics in lieu of an emphasis on vocals. Furthermore, its structure stands out from the rest of the album by providing a balance between pure instrumentation and songwriting. I love the way Carti uses unconventional pauses in his rapping to create suspense within the song. For example, at the end of every line, Carti's voice fades out before the 808. This imbues the track with a tension that constantly leaves me at the edge of my seat, waiting for the next lyrics, whether it's verse or chorus. "Beno!" is consistently able to get me hyped to an extent that is unparalleled by any other part of the album. While "Beno!" is not a perfect song, or the most popular, it exhibits Carti's vocal versatility and innovative approach to rapping that is showcased time and time again. 
The rapping on Whole Lotta Red is the most controversial aspect of the album, as many expected Carti's usual vocal delivery and renowned "baby voice." While different than expected, the new sound is refreshing and compliments the great production. While I do like the new sound, it doesn't always pan out: there are some pieces where it sounds raspy and harsh. Carti also falls short on some pieces in a lyrical sense. In songs like "JumpOutTheHouse" and "Metamorphosis," his verses can be great, but the repetitive chorus harms the replayability of the songs. Personally, I think pieces like "JumpOutTheHouse" would be great at concerts, but on a day-to-day basis, they lose enjoyability. On other occasions, the repetitiveness can be addicting and it comes down to personal preference. Many of WLR's songs dive into a new blend of trap and punk rock, especially from a lyrical aspect. Although Carti experiments with his vocals and flow on most of the album, he does maintain some of his older styles on tracks like "ILoveYouIHateYou," "New N3on," and "Control." Overall, the rapping on WLR is an exciting new experience throughout. Although unexpected, it definitely improved the listening versatility of the album, and it was a great way to draw fans from other genres to Carti.
Production (Nate Catlin)
From a production standpoint, this is Carti's most diverse and experimental album yet. This comes as no surprise considering that there were over 23 producers credited on the album, notably including F1lthy, Art Dealer, Pi'erre Bourne, Richie Souf, Star Boy, and Outtatown. These producers all have distinct sounds to their beats. F1lthy's punk-rock-esque beats are drowned in bass and distortion in songs such as "Stop Breathing," "New Tank," and "On That Time." Art Dealer and Pi'erre Bourne build off the addicting sound of the Die Lit era with "Sky," "Over," "Place," "ILoveUIHateU," and "Not PLayin." Richie Souf's bouncy Atlanta style is obvious on "JumpOutTheHouse" and "F33l Lik3 Dyin." Star Boy's and Outtatown's blend of hyper-pop and EDM is displayed on "Beno!," "Control," and "King Vamp." Even though all of these producers have different influences and styles, the album is still a coherent experience, largely because of Carti's ability to adapt his voice to each beat.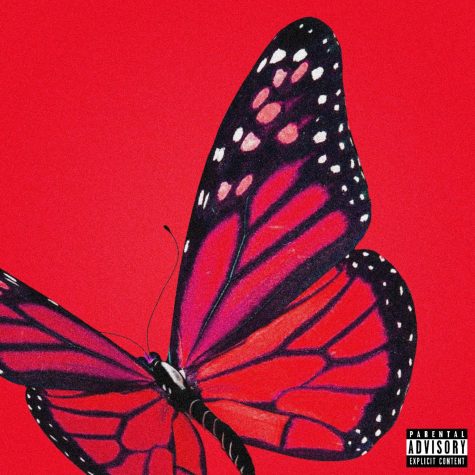 There are definitely beats on this project that would fit right into Die Lit, such as "Place," "Neon," and "ILoveUIHateU." However, there are also beats that would sound completely out of place on Die Lit, such as "Beno!," "On That Time," and "F33L Lik3 Dyin." In spite of this, Carti does not sound out of place or underwhelming, because of his versatility as a rapper. Right off the bat, Carti matches the demonic energy of "Rockstar Made" with his new raspy vocals, that are reminiscent of "R.I.P." off of Die Lit. This has an effect similar to Carti's baby voice, as seen on leaks such as "Kid Cudi" and "R.I.P Yams," whereby the emotion and feel of the song are a result of a blend of Carti's voice and the production. This has always been the most exciting part of Carti's production, and he does not disappoint on this project. By the end of the album, I couldn't help but wonder where Carti will take his voice and production in the future. Will he travel the punk route or the hyperpop route? Or will he explore something completely different?
Criticisms
While we both enjoyed this album thoroughly, there are definitely some critiques to be made. First, while it was interesting watching Carti explore a wide variety of different styles, it also created an album that is inconsistent in terms of direction. This is especially apparent with some of the track placements in the first half of the album, such as the transitions from "Stop Breathing" to "Beno!" and from "M3tamorphosis" to "Slay3r." Second, sometimes the mixing is a little iffy, even downright jarring, on tracks such as "Stop Breathing" and "Punk Monk." I think that part of this is intentional because the clipped base adds to the hype of the song, but sometimes it can be too overbearing. Also, sometimes the beat or Carti's voice is too quiet, as in "JumpOutTheHouse." (Side note: the five seconds of silence on "Place" are a weird and pointless addition to the track.) Finally, this album is not necessarily an easy first listen. This isn't really a criticism, so much as an acknowledgment of how strange the album sounds for the first time, especially when compared to mainstream rap and even Carti's previous works. Honestly, we both didn't like large portions of the album when we first listened to it, but now we're writing a review about how great the album is. So, we strongly encourage you to listen to some of the songs, or even the entire album, at least twice. If you don't want to do that, then this will suffice. 
Recommendations

If you liked the sound of Whole Lotta Red, I would recommend these albums, songs, and leaks:
Ken Carson –

Teen X Relapsed

,

Teen X

and "Yale"

Lucki –

Almost There

Lancey Foux –

First Degree

and "Steelo Flow"

Pi'erre Bourne –

The Life Of Pi'erre 4 (Deluxe)

 

Skip Gocar –

Black Boy White Boy

Playboi Carti, Future, and Lil Yachty – "Flex Up"
Conclusion (Nate)
           Regardless of your stance on Whole Lotta Red, few people could predict the artistic direction that the album ended up pursuing, especially based on Carti's previous work. Its polarizing debut is still sparking debates months later and is, without a doubt, Carti's most controversial release. However, similar to Die Lit, we think that WLR will eventually be recognized for the artistic masterpiece that it is (Die Lit AOTY 2018). The question is, how will Carti's rapping, production, and aesthetic continue to evolve? With the announcement of a deluxe album and hints of a potential new album (Mollyworld), fans and haters alike will soon have new material to discuss and dissect. Even more exciting is Carti's new label, Opium, which has recently signed artists such as Ken Carson and CAPOREE. It has been teased that a group project could come out of the new label and its signees, which could open up trap to new avenues and styles. When all is said and done, Playboi Carti's Whole Lotta Red is a testament to the limitless potential for the trap, and music in general, to continue evolving and redefining itself through the synthesis of ideas, genres, and aesthetics. 
Leave a Comment