Rodeo, by Travis Scott
Travis Scott's career has shaped the sonic landscape of hip-hop and popular culture across the world, even as his brand deals with Nike, Sony, McDonalds, and various other companies have catapulted him far beyond being just another rapper, in keeping with mentors of his like Kanye West. But before Travis Scott (real name: Jacques Bermon Webster II [Ed. Note—that's a great name and why wouldn't you just go by that?!]) would do any of this, he was another struggling artist looking for an opportunity to enter the limelight. He was a disgruntled young adult who had been kicked out of his house and was trying to pursue a dream that remained just out of reach. Eventually, he would find himself in Los Angeles and ink a deal with T.I. Shortly after, he would earn production credits for artists such as Kanye and JAY-Z and release his first mixtape, Owl Pharaoh. Travis would hype up his first studio album with Days Before Rodeo, a project that created a solid musical base from which Travis would expand upon in his next album,  Rodeo. This album would become the breakout project of his career and would influence countless artists for years to come. 
In the context of Travis' discography, Rodeo functions as an autobiography written from the perspectives of both Jacques Webster and Travis Scott. [Ed. Note—Ah. Nevertheless.] It is a modern-day rags-to-riches story filled with nuance. Not only that, but it describes the impact that a person's physical environment has on their identity and the struggle to remain true to oneself. The relationship between identity and environment was particularly engaging to me as a soon-to-be college freshman. Throughout the album, I couldn't help but wonder about how I will be changed by college. Will I be trampled by a stampede of people, academics, social events, and new experiences? Or will I be able to rise above the pack and realize my own dreams? Either way, I know that I can always listen to Rodeo to clear my mind and help ground myself in times of change within my life. For me and many others, it is an album that will remain relevant so long as there are dreams to chase after and new experiences to be had. 
Rapping
          Throughout his career, Travis' rapping has been characterized by his creative use of AutoTune and reverb. Travis' voice constantly morphs between singing, humming, and rapping especially on tracks such as "90210," "Oh My Dis Side," "Pray 4 Love," and "Antidote." What is especially interesting about Travis' vocals is the raw emotion that he is able to deliver. Even without lyrics, one can hear the anger, frustration, nostalgia, and melancholy that Travis is trying to convey purely on a vocal level. Another thing worth noting is the way in which Travis manipulates his voice. One of the best examples of this is in "Antidote," where the AutoTune and reverb distance Travis' voice and its artificial pitch from the listener, even though it's right in their ears. Also, he reverses his voice as a way to build tension before the beat drops. Throughout the song itself, Travis' voice constantly switches between natural and AutoTune, especially in the second half. Finally, Travis speeds his voice up in order to produce the high-pitched "oohs" before he launches into his final verse. Travis truly dials in on his own style of AutoTune on this album and is able to deliver unique vocals on every song.
          The lyrical content of the album is largely focused on talking about Travis' come-up and how he has been affected by his own success. It's a retrospective on how much Travis has changed since he was signed by T.I all the way back in 2012, for better and for worse. Travis doesn't pull any punches on this album and tears down his opulent lifestyle just as much as he glorifies it. My favorite song on this album, lyrically, is "90210," which is split into two very distinct parts. In the first part of the song, Travis waxes on about his lust for the nightlife in L.A., especially in regards to the women and the drugs. It also hints at his own fear of the "low" that comes after the latter. In the second part of the song, Travis returns to the city of Houston. He talks about giving back to his own family and how his rise to fame has changed their own perspectives of him, especially after his parents kicked him out. At the same time, his old friends that used to support him are now distant and hostile. There is a certain degree of phoniness that has seeped into Travis' relationships after his rise to fame that bothers him. I think the overall message behind this song is that Travis' world is changing and he must find his place within it. Does he belong in L.A. or does he belong in Houston? Can he live in both and not fall apart at the seams? As T.I. says on the final track, "Apple Pie": "Will he make it? Was it worth it? Did he win? Will he survive?" With each song on Rodeo, Travis' lyrics offer a deeply personal perspective on his meteoric rise to stardom and how it has changed the way that he views himself and his own dreams on a fundamental level.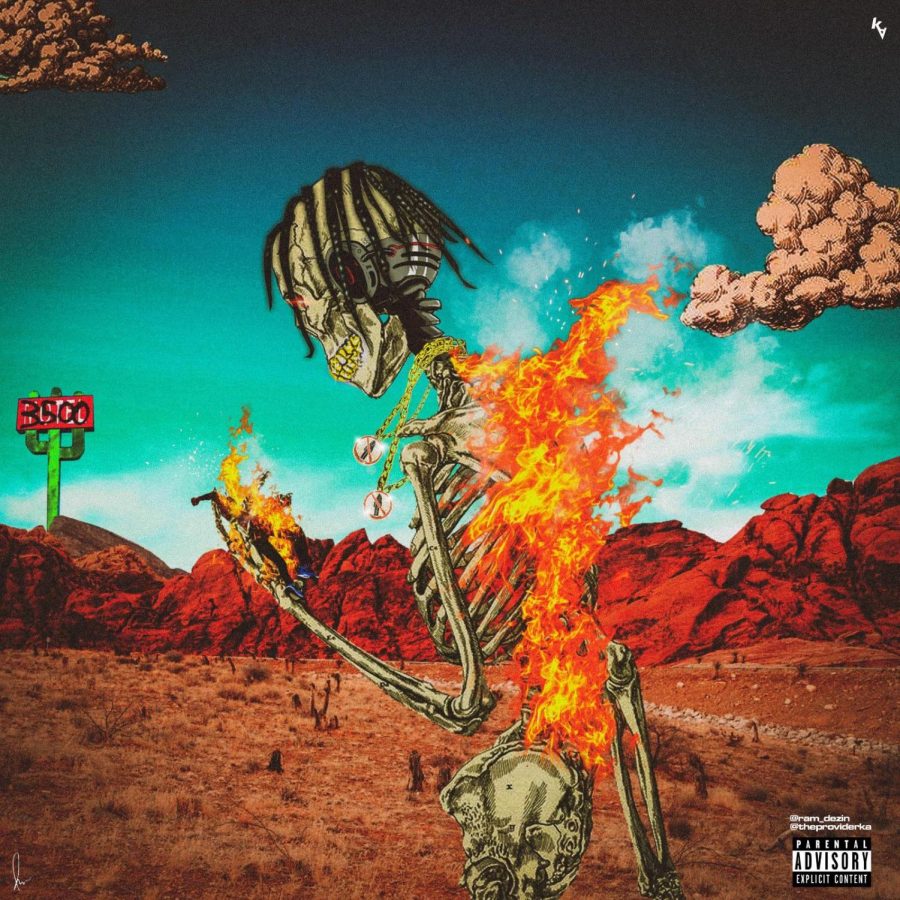 Production
          The production on Rodeo is absolutely incredible. With credits from the likes of Kanye, Metro Boomin, Mike Dean, Wondagurl, Frank Dukes, Toro Y Moi, and Travis himself,  the album is a rollercoaster of sonic expression and emotion. Every song has a distinct auditory signature that is created well before anyone begins rapping or speaking. My favorite instrumentals were "Oh My Dis Side," "90210," "Pray 4 Love," "Night Crawler," "Impossible," "Maria I'm Drunk," "Flying High," and "Never Catch Me." From the hype songs to the chill, this album's production never disappoints. Travis and his team craft these beautiful soundscapes that are filled to the brim with ear candy, waiting to be discovered by an astute listener. Another thing worth noting is the top-notch mixing. Each and every instrument, synth, voice, and effect is leveled in such a way that it either rings clearly through the other sounds or sinks seamlessly into the background of the track. Honestly, I think this is one of the best-mixed albums that I've ever heard. To further elaborate on the production, I'm going to hone in on how Travis develops atmosphere and mood through the production of my favorite song, "Impossible".
"Impossible" reminds me a lot of "R.I.P SCREW" from ASTROWORLD, Travis' third album. The song begins with a whirling synth and some spacey bells with some delay on them, immediately putting the listener into a state of calm and introspection and setting the stage for Travis' vocals. A short bass and muted toms come in, creating a smooth rhythm that continues throughout the song. As the rest of the drums come in, the beat becomes even more bouncy and hypnotizing. Then, the beat goes from relatively small to a huge, washed-out soundscape. Pianos start up and Travis' vocals are washed in reverb, while a growling bass guitar joins in to build more tension. Next, the hugeness of the song evaporates and returns to its earlier rhythm. Finally, the song ends with Travis' vocals floating around the beat as the beat builds up once more. However, this time it releases into a new segment that includes phased vocals and synths that create an even more regretful atmosphere. The song ends with a low string section and shrinks away into a mere whisper. This song feels like one ever-shifting and constantly evolving mass of regret and desperation and is a great example of how much the production varies from minute to minute, and even second to second. Each song constantly keeps the listener on their toes and rewards them for listening a little closer to the instrumental. They embody Travis' own emotions and, when combined with his own lyrics, they create a sonic experience that rivals no other. Travis' prowess as a producer allows him to sculpt each instrumental to his liking and gives him the ability to realize his own vision for each beat to its fullest extent. 
Features
Overall, I think the features on this album were pretty solid. All of the featured artists added their own flair to their respective songs, without overpowering Travis himself. Nor did any of them feel phoned in. Each artist gave their best effort and turned songs that would've just been good into something great. For example, Quavo's feature on "Oh My Dis Side" was a perfect addition to the song. Quavo wasn't present in the first half, except to add a few ad-libs to Travis' verse, which added to its hype and created a nice contrast with Quavo's verse later on. In the laid-back second half of the song, Quavo's vocals and flow really compliment the soulful and nostalgic instrumental. Another great feature was Chief Keef's on "Nightcrawlers." The beat, with its demonic vibe and room-shaking bass, seems custom-made for Chief Keef. Chief Keef's high-pitched ad-libs and auto-tuned vocals create an auditory wave of energy and hype that practically forces the listener to turn up the volume. Both Quavo's and Chief Keef's features point to just how good Travis is at choosing the correct artists for features. This has always been one of his strengths as shown by his later projects (goosebumps and ASTROWORLD). More importantly, Travis understands the value that a good feature can add to a song and this repeatedly comes to fruition over the course of Rodeo. 
Recommendations
If you liked the sound of Rodeo, then you should check out:
Travis' other albums,

Days Before Rodeo, goosebumps,

and

ASTROWORLD

Some of Travis' unreleased work 

If You're Reading This It's Too Late

by Drake

Good Kid, m.a.a.d City

by Kendrick Lamar

Heaven or Hell

by Don Toliver

Man on the Moon III: The Chosen

and

Man on the Moon

by Kid Cudi

DS2

by Future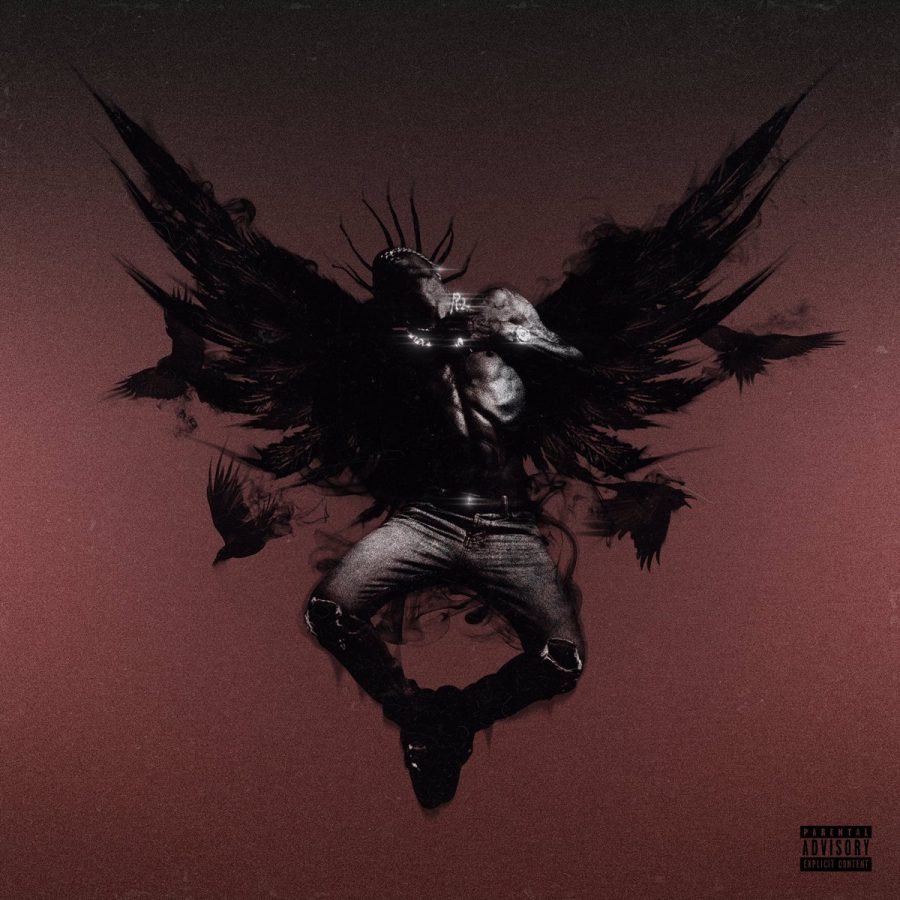 Conclusion:
Rodeo is one of the most unique albums to arise out of hip-hop in recent years. Its distinctly dark and intoxicating atmosphere is something that still hasn't quite been matched to this day. It is the album that propelled Travis into the public spotlight and brought him a dedicated fanbase that still supports him to this day. It's hard to believe Travis Scott was at one point a relatively unknown and obscure rapper/producer. Yet, even all the way back then, Travis had a distinct sound and style that people predicted would become the next big thing, and if you don't believe me, just check some of the comments from his older videos on Youtube. Nowadays, Travis is everywhere, from fashion to video games to food, and it's hard to tell where he'll go next. Even more difficult to predict, is where his sound will go.
Travis' career is a testament to what determination and hard work can do in the artistic world. We don't often associate grit with being a musician, but there are countless musicians, rappers, and producers that may have been the next big thing but didn't make it because they gave up or they moved on. Fortunately, Travis wasn't one of them. His story is a refreshing and honest spin on the "follow your dreams" trope that is common to most rap songs. Travis doesn't exactly glorify the struggle and admits that there were many times where he could have been lost to the LA lifestyle or remained stuck at home in Houston. Yet, throughout his metamorphosis, he never lost sight of his goals. He spent his life trying to make his dreams come true, even when his own parents doubted him. And at the end of the day, that's the only way to survive the Rodeo.
Laflame says, "Let your ambition carry yo
u"
Leave a Comment