Playboi Carti, by Playboi Carti
People will always be afraid to try something new and unknown. It is difficult to leave one's comfort zone and experience something new. When we expand our horizons, however, we can find works of art and beauty that would otherwise lie hidden.
One summer day in 2017 when I was in Toronto with friends, I discovered a mixtape that would forever change my perception of not just rap, but music as a whole. That mixtape was the creation of Atlanta native Jordan Carter, better known as Playboi Carti. From the otherworldly production of Pi'erre Bourne, Harry Fraud, Mexiko Dro, and others, to Carti's stunning vocals and his features, this mixtape forms a symphony between instrumentation and vocals that creates an experience unlike any other. To this day, I still listen to this mixtape, and can confidently say that it is one of the most influential works of art in the rap genre.
The album is full of layered nuance, and even though the mixtape was released four years ago, I find myself learning more and more about each song on it. The project was more than an album. It created a culture that would be remembered for years to come. Hits like "Magnolia," "Location," and "Flex" (ft. Leven Kali) form an array of playlist-worthy pieces that everyone should listen to. 
Production
You can't talk about Playboi Carti without talking about Pi'erre Bourne. Their relationship began with the production of Carti's self-titled mixtape, when Bourne helped produce the hit "wokeuplikethis*" (ft. Lil Uzi Vert). He continued to produce other vital pieces, most notably the aforementioned "Magnolia," "Let it Go," and "Yah Mean." His beats can get quite simplistic: in some songs, like "Magnolia," he only uses four musical notes. The way he mixes his beats, however, makes even a simple loop of a couple of notes a literally otherworldly experience. They make you feel like you are on another planet. To this day, Bourne and Carti still work together on numerous projects, and their work never fails to impress.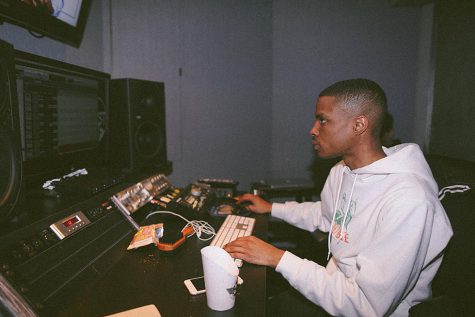 Other long-time producers of Carti's, such as Mexiko Dro and Henry Fraud, also appear on the mixtape, in good sops to long-time fans of Carti's. Dro was the producer of the hit "Money Counter," a staple classic of Carti's which he dropped in 2015. In his single appearance on the self-titled mixtape, Dro showcases his production on "Had 2." His beats feature a retro effect created by sampling sound effects from videogames and old shows, accompanied by soft bass, hi-hats, and other notes to ensure that the beat maintains freshness even on replays.
While there were multiple producers on the mixtape, Pi'erre Bourne's stunning production easily takes the cake, which probably ensured his long-term continuation with Carti.  His ability to synchronize piano, drums, synthetics, and samples allow him to surpass many other producers in the rap game. His popular producer tag "yo Pierre, you wanna come out here?" is iconic, and it will definitely be a long time before he stops making bangers. 
Vocals
Even before his debut album, Carti was never known for stellar lyrical work. His most notable feature has always been his flow. Whenever the phrase "voice as an instrument" is used, my mind always goes to Carti. His voice is not just another layer on the song, but rather, it symphonizes with the beat. His "lazy flow," where he takes each word slowly, repeating them four or five times to go with the beat, makes each piece trippy and carefree. He takes his time on each song, and you can really tell that it's the flow, and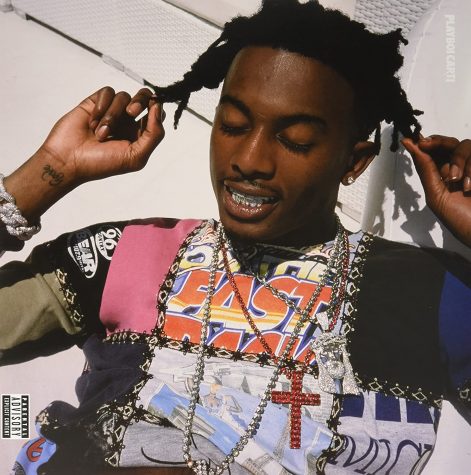 not the lyrics, that tell the story of the song. He still pays homage to rock and other genres in some of his lyrics, showing that he's a rockstar as well as a rapper.
Carti's ad-libs also play a critical role in his success. They can make his songs more hype, like on "Let It Go," where his ad-libs keep the flow uptempo, supplementing his staccato vocals. While most of them are just random words, such as "wooh," they set a mood for the whole song and supplement the overall instrumentals. Whenever I memorize the lyrics of a Carti song, I know not only what he is saying, but also his ad-libs. His music is universal, and I can dance to it, listen to it in the car or during late-night study sessions. Not only can he make you hype, but his lyrics create mental images. Each song's setting forms a picture that correlates with the piece.
Conclusion
While many consider Die Lit, Carti's debut album, better made than his mixtape, it still left an impression and built a standard for Carti still going on today. His addicting flow, insane beats, and overall godly music are a staple of the rap genre. He reconstructed what rap means, with his influence reaching into modern rappers like Cochise and Famous Dex. When I grow old, I will likely still remember the iconic projects of Carti, and I can say that on behalf of many of his fans. His music is more than just that, it's a culture or a lifestyle. While at first, he was only known for being part of the rap group A$AP Mob, he detached himself and became an icon of the modern generation, becoming a true rockstar.
His mixtape was his way to prove himself as a standalone artist, and he sure hit a home run with it. I'll leave you with his quote from him: "I feel like I have something to prove. I'm not just this cool fashion kid that be around A$AP Rocky." 
Leave a Comment