NBA: Top 10 Championship Contenders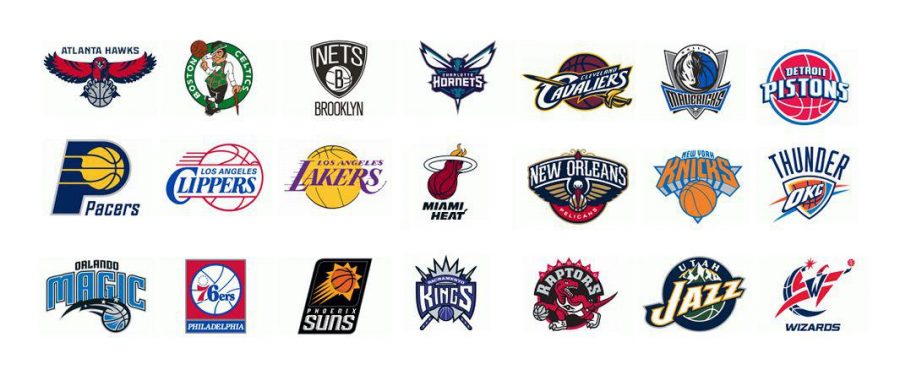 Just to be clear, these aren't necessarily regular-season power rankings: these are the ten teams I'm judging most likely to actually win a championship.
#1—Los Angeles Lakers
Although an upset loss to a young Mavericks team ended their win streak, LeBron, AD and the Lakers seem to be building something special with lots of supporting talent from free agency. A championship run will be in their near future. 
#2—Milwaukee Bucks
November was a great month for the Bucks, who seem to have reclaimed their dominance of the East. They are balanced on both sides of the ball thanks to the utility Giannis can deploy. Plus, the bug-eyed brute Khris Middleton is always a fire shooter from downtown. 
#3—Los Angeles Clippers
The Clippers already looked good earlier this year, but with Paul George in the lineup, they have matched their high expectations. Two losses to the Spurs highlighted some of Kawhi's offensive struggles, as he shot 4-for-16 in their second outing. Hopefully this team can rebound from their latest performances, because they have serious championship potential.
#4—Toronto Raptors
Toronto still seems to be a championship contender without Kawhi, and they've had some amazing three-point performances these past couple of weeks. Holding Joel Embiid scoreless against the Sixers highlights this team's defensive dominance. Hopefully age doesn't catch up to this team too soon, before their time to shine is too late. 
#5—Dallas Mavericks
Despite a difficult game against the Clippers, the Mavs seem to have great offensive success from in the paint as well as from farther out. Luka Doncic is a great scorer and distributor in his record-breaking season, while the 7'3″ Porzingis can do it all. Boban serves as an effective meat shield to plug up the middle.
#6—Boston Celtics
There is no doubt that the Celtics have a lot of talent on their roster. However, I don't believe that Kemba is championship material, and their core is too inexperienced to win tough games down the stretch. Plus, Boston has enough sports championships anyways. [Ed. Note—hear, hear.]
#7—Philadelphia 76ers
The 76ers have been a great team the past two years, thanks in part to Ben Simmons' sudden transformation into a head candidate for a DPOY award. His three-point shooting has been on fire recently as well. Along with a healthy Joel Embiid and offseason acquisition Al Horford, this team should succeed this season. 
#8—Houston Rockets
The Rockets continue to be lead by James Harden's ridiculously high shooting percentage. I believe that the acquisition of Russell Westbrook is exactly what the Rockets needed to get past the hump and become championship contenders. 
#9—Miami Heat
The Heat may not be the most overall talented team in the league, but Jimmy Butler and emerging star Tyler Herro seem to be getting the job done. An impressive win against the Rockets had me believing that this team is a sure playoff contender, despite missing this milestone the past few years. 
#10—Denver Nuggets 
The Nuggets are without a doubt a solid team, but their streaky losses lately hurt their chances. They rank bottom-five in the league for points scored per game; their defense, anchored by powerhouse Nikola Jokic, is the main way they attained their winning record.