Cullenary #5: Gameday & Study Snacks
Welcome back for a quick stop from your studying!
Do you often find yourself hungry as could be? Is your pantry constantly air-dry? Are you simultaneously struggling to focus on your schoolwork?
Or, alternately: do you like watching sports? Do you struggle with finding super good appetizers to munch on during halftime? Does your pantry haunt you during Thursday Night Football?
If you answered yes to any of these questions, then go to the store and buy some food.
Disclaimer: If you are attempting to diet and eat healthily, get out. There are no salads on my list. Nice try though 🙂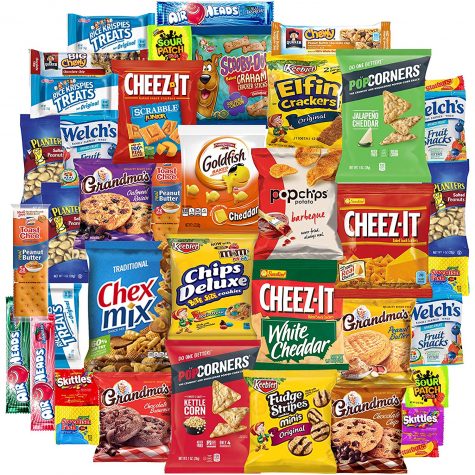 STUDY SNACKS:
1. Peanut Butter and Jelly
Essential Question: How could you study without one of these?
Leading off with an all-time classic, a PB&J just cannot be beaten. JIF crunchy peanut butter with some type of grape jelly is the move.
2. Water
Essential Question: Is this actually a snack?
Contrary to the debate over a beverage being considered a snack, I feel that any drink indubitably counts as a snack if you are consuming it while grinding out your paper at 11:45 PM when it is due at 11:59 PM (don't try this). Wegmans bottled water is definitely my personal preference (if you know me personally, it's because I'm biased). You can always stay hydrated with this fresh necessity. Cold and refreshing, it goes well with literally anything that might be even remotely edible.
3. Doritos
Essential Question: How do you keep your hands clean while eating these?
I prefer either Nacho Cheese or the Spicy Nacho, but honestly any flavor will float my boat. Flavorful, crispy, and can be dipped in just about anything.
Honorable Mention: Bacon
Why? It's bacon.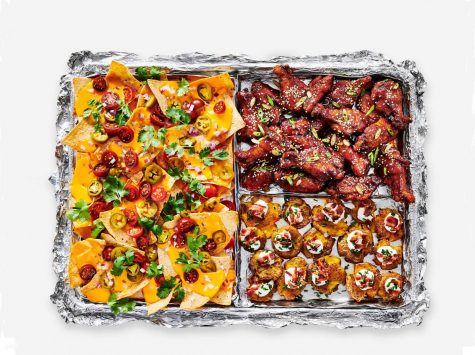 GAME DAY SNACKS:
1. Chicken Wings
Essential Question: Should a boneless wing be considered a chicken nugget?
I would like to start off by saying if you are eating boneless wings, you aren't doing it right. Buffalo and barbecue wings are undoubtedly my favorites. Wings are best cooked well done [ed. note — give me them grilled] and the more sauce, the better. Ranch and blue cheese are clearly the best dips out there.
2. Nachos
Essential Question: Do you eat tacos every Tuesday? Because I certainly do!
You can make endless combinations with nachos, and you can always have enough for everybody! If you make reference to the honorable mentions, putting bacon on it makes it even better!
Honorable Mention: Anything with Bacon
Why? It's still bacon.
Leave a Comment