August Burns Red Presents: Sleddin' Hill
It would be an understatement to say that Christmas is a popular holiday. Christmas plays such an important part in millions of people's lives that hundreds of countries decide to dedicate a certain amount of time off for this holiday celebration to be done properly. The impact of Christmas affects not just certain individuals, but the entire economy, as exemplified by the music of Christmas: hundreds, even thousands of songs dedicated to Christmas throughout the centuries, and many of these songs have become timeless classics. However, since there are a number of songs that millions of people have heard throughout their lifetime, there is a certain annoyance to hearing those same songs again and again. This oversaturation makes these once-beloved songs, such as "Jingle Bells" or "We Wish You a Merry Christmas," old and tiresome to many listeners' ears, which include this reviewing Scrooge. August Burns Red Presents: Sleddin' Hill is here to make the most cynical of music listeners fans of Christmas again.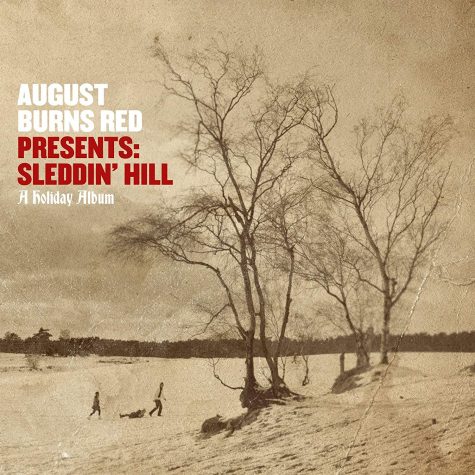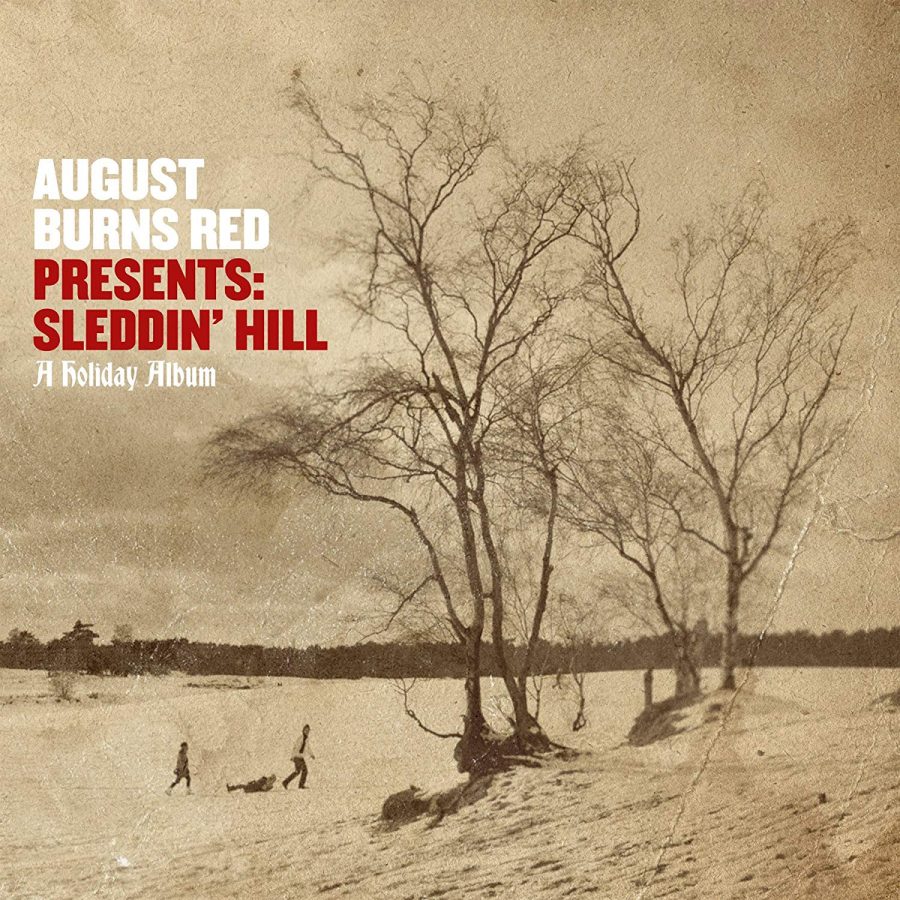 August Burns Red are a metalcore band from Lancaster, Pennsylvania. To those unfamiliar with this genre, it is a style of music that incorporates both metal and hardcore punk. Generally, this style of music does not do Christmas albums, so this caught my interest right away; as someone who likes this genre, it would be interesting to listen to these different renditions. Moreover, this album can even get listeners interested in metalcore through the uniqueness of its covers. Furthermore, this is August Burns Red's first attempt at a Christmas album, with only two original songs, so it makes the listening experience interesting, as we hear the band have fun and be creative with their carols.
For example, the third track, "Sleigh Ride," shows the diversity that the band offers with its key changes, breakdowns, and playing the traditional melodies of the original. Another track is "O Come O Come Emmanuel," which plays around with the original sound and incorporates elements of metalcore to create a solid re-imagining. Even the overplayed songs of "Jingle Bells" and "We Wish You a Merry Christmas" are executed so masterfully that they will have any listener headbanging. Ultimately, each song, including the two original songs, "Flurries" and "Sleddin' Hill," will successfully shake any listener out of their cynicism, and perhaps into some neck pain. That is because the instrumentation shines throughout this album.
First, the immediate standout throughout this album is the lead guitar, which makes sense since J.B. Brubaker is the arranger for each of the songs. This means choosing the highlights is very difficult, so here are my personal favorites: "Rudolph the Red-Nosed Reindeer," since the solo adds a lot of energy to this very fast rendition, and "Carol of the Bells," since I already liked the instrumental rendition, and August Burns Red's cover adds a thumping lead guitar.
The drumming from Matt Greiner is also solid throughout, not only keeping a heavy pace, but also providing versatility throughout the album; look at "Jingle Bells" and "O Holy Night." The rhythm guitar, by Brent Rambler, is also well-done, since it provides some solid riffs that really get listeners moving. The best examples include the aforementioned fast rendition of "Rudolph the Red-Nosed Reindeer" and "God Rest Ye Merry Gentlemen." The bass work, by Dustin Davidson, keeps the rhythm together and adds heaviness throughout the album, which is highlighted best on "Little Drummer Boy" and "Sleigh Ride."
If you wonder why I am highlighting the instrumentation, the reason is simple: vocals are absent from most of this album. This can be help or hindrance, depending to the listener. If someone generally already enjoys metalcore style, they may miss Jake Luhrs' vocals, unless what they enjoy about metalcore is instrumental elements like breakdowns. This could actually be helpful to listeners that are new to this genre, since they may not be comfortable with listening to unclean vocals, which often come off as harsh. The two tracks that have vocals are "Rudolph the Red-Nosed Reindeer" and "Joy to the World." The former is sung by the whole band in a punk rock chant that adds to the fast energy of the song, which works with the atmosphere. "Joy to the World" is done in August Burns Red's traditional style, which allows for new listeners to hear Jake Luhrs.
Ultimately, coming from someone that can sometimes be a scrooge about Christmas songs, "August Burns Red Presents: Sleddin' Hill" is fun and refreshing. It allows itself to take creative risks that make these overdone songs more enjoyable and memorable again. If the cynicism and "bah humbugs" of the holidays are affecting you, listen to this album, put your metal horns up, and start headbanging away, my friend!
View Comments (2)