Madvillainy and the Abstract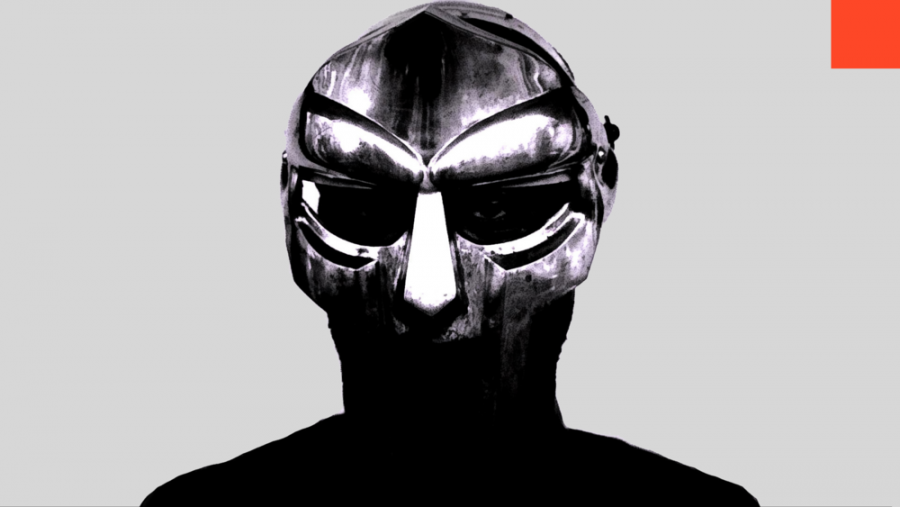 I had just left Ted's Hot Dogs in Buffalo on a sleepy Wednesday night, and as I settled in to an oddly textured car seat, I began a journey home.
I had traveled it before, in seventh and in ninth grade, but only twice before had I traveled its entirety, and each time I gained new insights into its twists and turns. The journey that is Madvillainy, by the infamous and eponymous Madvillain, was my sonical home during those years. This album had a lasting impact on me since the very moment that I heard it, though as I grew up, I never quite outgrew it; the songs on this album accompany the memories from my adolescent years. This is my first issue, so I figured I would talk about my first hip-hop album. Hopefully, this album will come to mean as much to you as it means to me. Enjoy.
The group Madvillain consists of rapper MF DOOM and producer, Madlib. MF DOOM was known for his clever punchlines and complicated rhyme schemes; up until this point, he had been making waves in the underground scene with classic albums such as Operation: Doomsday and Take Me to Your Leader. Madlib was a premier producer known for his otherworldly beats that sampled anything and everything. He had released a solo album, The Unseen, under the moniker "Quasimoto," as well as working on albums with the group Yesterday's New Quintet. These two prolific artists met in a Brazilian hotel room in 2001. After that, they would continue to work together under the Stones Throw Label. Interestingly enough, this album was leaked online back in 2002 (sound familiar?), which led to both artists putting it on hold. After releasing solo material of their own, they came back together in 2004 to release Madvillainy.
What is Abstract Hip Hop?
Abstract hip-hop is a subgenre of hip-hop that developed in the early 2000s, whose unconventional lyrics expanded beyond the urban backdrops common in much of the genre at the time. Throughout Madvillainy, DOOM and Madlib/Quasimoto rap about myriad topics ranging from philosophy, to drug use, to DOOM himself. In many ways, the album is similar to abstract art, in that it does not attempt to represent external reality, but seeks to achieve its effect using shapes, forms, colors, and textures. Much the same way, DOOM achieves an emotional response through storytelling and lyricism that floats between reality and fiction. Due to this, Madvillainy marked an important creative milestone in abstract hip-hop and influenced a whole generation of artists, such as Joey Badass, Earl Sweatshirt, and Danny Brown. 
Rapping
Overall, DOOM's rapping on this album is absolutely superb, some of his best work. He weaves tales with incredible ease, littering them with poetic devices. Some of the best examples of this are: "Living off borrowed time, the clock tick faster", "Then it's last down, seven alligator seven, at the gates of heaven knocking no answer, slow dancer, hopeless romancer, dopest flow stanzas," and "You're blind, in the wine zone, leave your mind blown when he shine with the nine, he's a rhinestone . . . cowboy."
These are just a few examples from the copious amounts of wordplay generously spread throughout each and every track. As mentioned earlier, his lyrics do not focus on reality. Rather, they are used to build up one of his many personas, such as Viktor Vaughn or DOOM, a "character" for whom he always uses the third person. [Ed. Note—So this is like if Rickey Henderson rapped.] This lends itself nicely to the verses where DOOM wants to further his villainous deeds. Also, it is an interesting storytelling device that has worldbuilding properties. The best way to appreciate DOOM's lyrics is to look them up on Genius. Songs such as "Rhinestone Cowboy,"  "Fancy Clown," "Great Day," and "Accordion" are first-rate examples of DOOM's lyrical prowess. I've listened to the majority of DOOM's legendary discography, and perhaps the most memorable lyrics out of any of his albums are on Madvillainy. And that's saying something. 
Production
Madlib's production on this album is fantastic, and each beat complements DOOM's voice perfectly. The sampling is incredible, and I would highly advise listening to the beats and their original samples side by side. The way that Madlib dissects and transforms his samples is mind-boggling in its creativity. It's interesting to think that he could imagine entire tracks from a few seconds of a song, or cartoon, or whatever other medium that he pulled the sample form. These beats are timeless and create a very unique ambience for each track that leaves a lasting impression on the listener. Madlib can do it all, varying his beats from sinister and muddy to uplifting and clean. Finally, Madlib often cuts up cartoon, movie, or TV scenes to further add to the villainous narrative. These are usually played at the end of the track and serve as both great conclusions to the track and transitions into the next track. In my opinion, this is some of Madlib's most creative and experimental production. Some of the standout beats, in my opinion, are on tracks like "Bistro," "Meat Grinder," "Eye," and "All Caps."
Further Recommendations
In truth, there are few albums that sound remotely close to Madvillainy. Rather, the albums that I'm going to recommend are equally great works in their own right, but which share some of Madvillainy's characteristics. In no particular order, here they are:
Mm . . . Food by MF DOOM
Some Rap Songs by Earl Sweatshirt
Operation Doomsday by MF DOOM
Piñata by Freddie Gibbs and Madlib
Duality by Captain Murphy 
This album will always mean something special to me. Whenever I hear certain songs off of this album, memories rush forth from my childhood; sun-splashed summer days spent walking outside, or late nights chilling in my basement. Ten, twenty, or even thirty years down the road, I know that I can count on this album to bring me back to my early years. Madvillainy is the tune of my youth. However, I recognize that this album is not for everyone and that's okay. It was never meant to be, though I do think everyone should give it a listen. Overall, Madvillainy is an essential album for any hip hop fan or music fan in general—if nothing else, because it's the greatest abstract hip-hop album of all time.